Small Business of the Year!
In February 2008, the Kansas Small Business Development Center in Johnson County KS recognized CHC Design-Build as the "Existing Small Business of the Year" for 2007. Judy Transue, co-owner and business director, accepted this honor and received a commerative plaque at the state capital building in Topeka KS.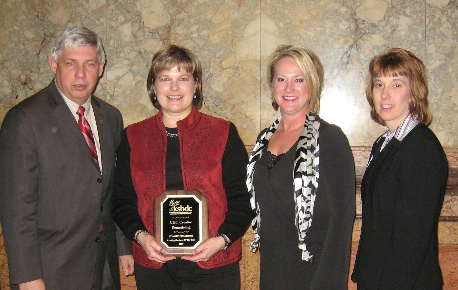 From left to right are: Ron Worley, Representative, 30th District,
Judy Transue, CHC Co-owner & Business Director,
Julia Lynn, Senator, 9th District,
Malinda Bryan-Smith, KSBDC Regional Director.